First, a word from this week's sponsor, Reletter.

Newsletter readership is growing fast. Unlock a treasure trove of opportunities to get featured and grow your brand with Reletter. Search for Substack and LinkedIn newsletters by topic and view subscriber numbers, engagement scores, contacts and lots more.
Try it for free ($49/mo early bird pricing)
---
When I first heard Raja Rajamannar talk about how marketing teams no longer own the 4Ps, it was a moment of clarity that stuck with me. I was in marketing for years before I went back for my Masters. And it finally made sense why there was a disconnect between what was taught and what I saw in my daily life.
Times have changed. Companies have changed. Responsibilities of marketing teams have changed.
Raja Rajamannar understands marketing better than most of us ever will. After writing a book about the history and future of marketing, Quantum Marketing, he sat down with Tiffani Bova on her What's Next! podcast (simulcast on LinkedIn Live) to discuss this evolution.
Here's what else I learned from this conversation.

Fun fact: When making these infographics, I purposely don't follow the brand standards of the podcast or the guest. I enjoy the challenge of coming up with something completely new. But this time, I broke that rule because I really like the design elements that Tiffani uses with her podcast … because when she was launching the podcast in 2017, Tiffani hired me to help with the visual branding.
Tiffani also indirectly influenced this whole newsletter idea. She does a lot with sketch notes. This newsletter is my version of using design elements in place of sketch notes. Thank you Tiffani!
Tiffani has a new book coming out soon, Experience Mindset. I haven't read it yet, but I learned so much from her previous book, Growth IQ, that I can't wait to read this one!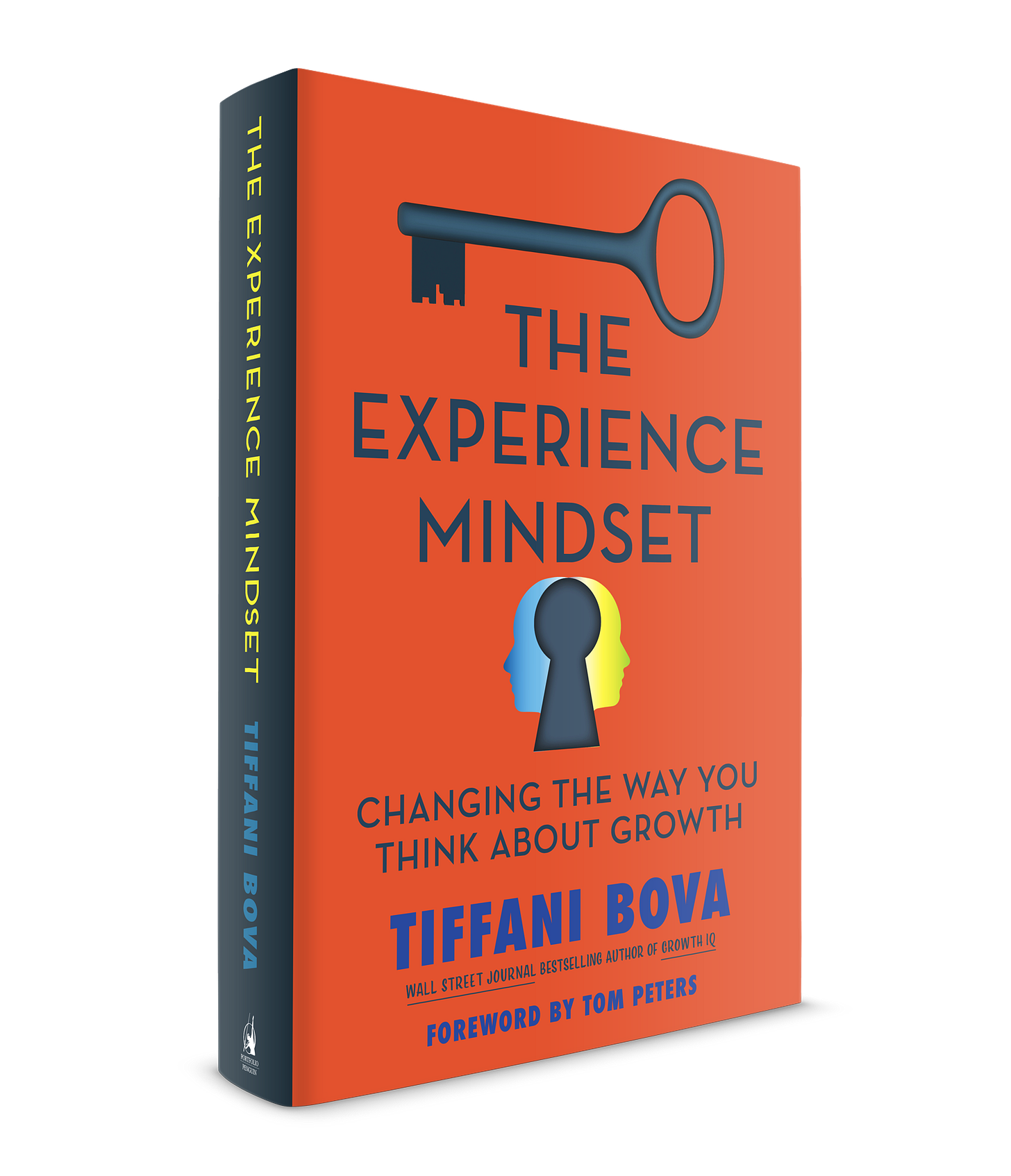 (This is my second straight week with a book review, I'm going to be the next Oprah if I'm not careful).
---
That's it for this week. If you found this helpful and know anyone that would find this insightful, please feel free to pass it along.
Thanks for skimming,
-Jim