First, a word from this week's sponsor, Reletter.

Newsletter readership is growing fast. Unlock a treasure trove of opportunities to get featured and grow your brand with Reletter. Search for Substack and LinkedIn newsletters by topic and view subscriber numbers, engagement scores, contacts and lots more.
Try it for free ($49/mo early bird pricing)
---
Last week we talked about Generative AI. This week, let's look at ways that companies can react to all of the AI content being created.
Brian Piper is the Director of Content Strategy & Assessment at the University of Rochester. He also just released a book (with co-author Joe Pulizzi) called Epic Content Marketing 2nd Edition. He recently sat down with Joeri Billast on his CMO Stories podcast where they discussed the intersection of AI, Content Marketing, Community, and Web3.

The main thing I pulled from this conversation is that response to AI should be for companies to be more human. It seems obvious, but there are going to be a lot of companies who kind of dabble in both AI and being human and won't be able to differentiate themselves.
---
I'm fortunate that I have been able to learn from Joeri on a near-daily basis thanks to the Rise Community. I got to know Brian at last year's Creator-Economy Expo (CEX). I'm looking forward to catching up with both of them at this year's event.
---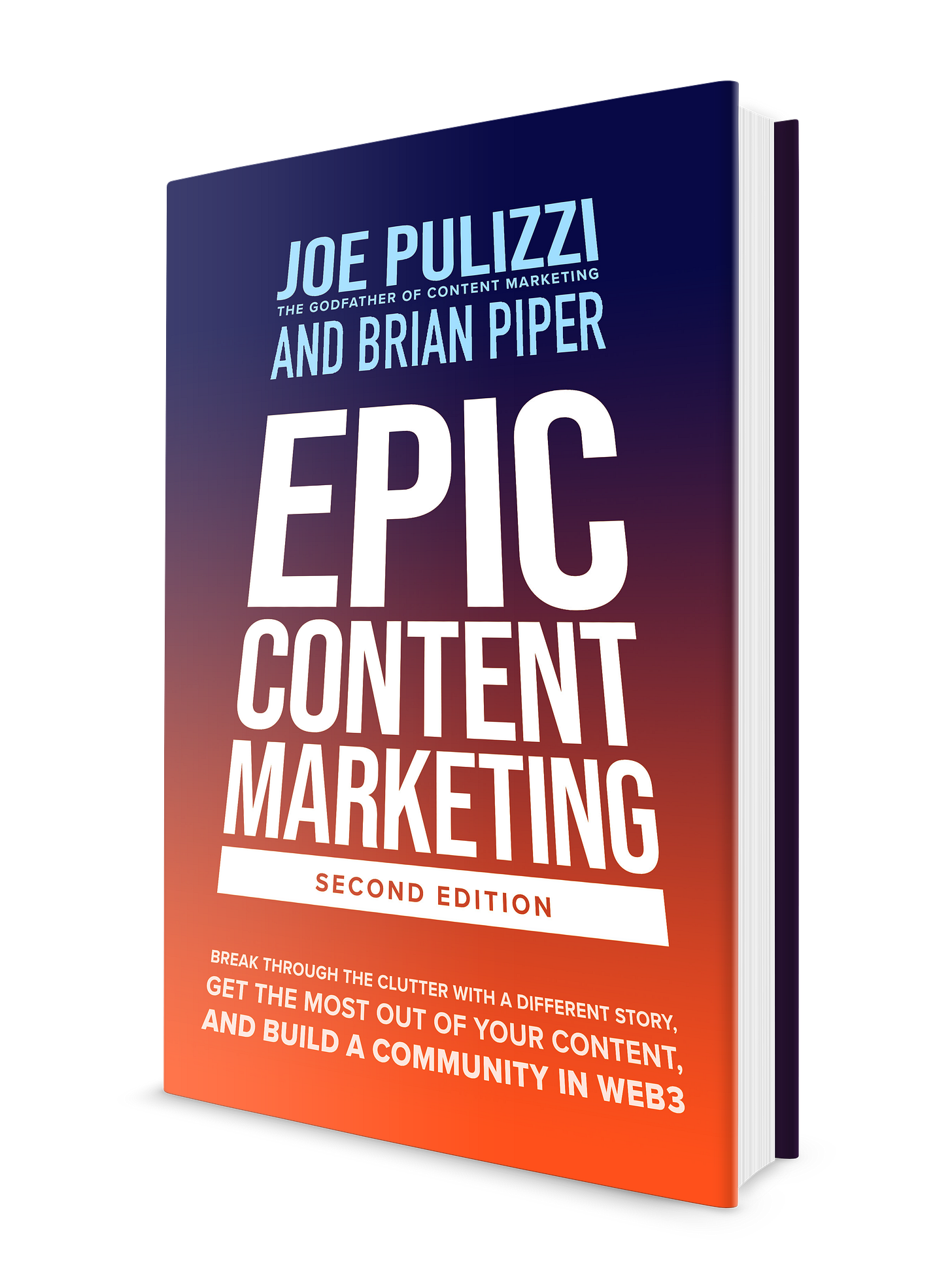 I mentioned it before, but I learned a lot from Brian and Joe's new book, Epic Content Marketing, 2nd Edition. It's a great update to the original and it details how content marketing can (and should) work with other modern marketing techniques.
---
Thanks for skimming,
-Jim